Create instant embroidery design stitch estimates. No guesswork.
Improve your quoting and production scheduling with more accurate stitch estimates.
WilcomWorkspace Estimator takes your customer's logo and converts it to an accurate stitch estimation in seconds. Get precise stitch estimations for production quotations, leaving behind all the guesswork.
Available on PC, MAC and tablet devices.
Fast automatic stitch-counts
Upload high quality bitmap images and set the image sizes for your designs. Estimator then uses Wilcom's auto-digitizing technology which converts the image in the cloud and provides you with precision stitch-counts.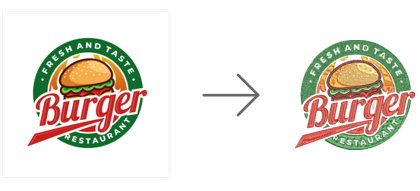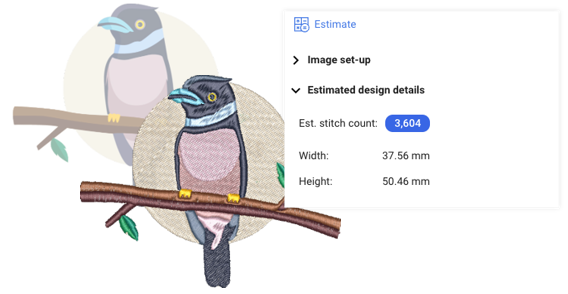 Remove backgrounds during the conversions for increased stitch-count accuracy, then create your quotes in an instant. The result means no more guesswork and costly under-quoting.
Digitizing and Production Price Tables
Configure your business's digitizing and production price tables to generate a customer cost as part of your stitch estimate. Prices are displayed and printed on the Estimate worksheet.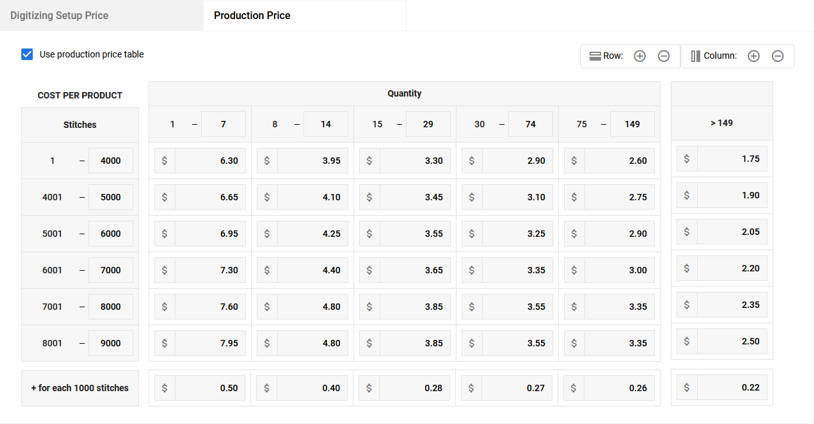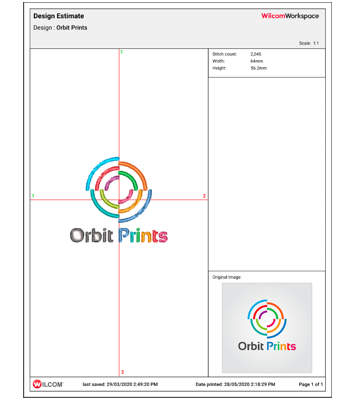 Email and print PDF-ready estimates
PDF stitch estimates are automatically sent to you via email. This contains an embroidered view of the design, the original artwork as well as the stitch-count and other design details.