Your online embroidery companion
Designed as embroidery software for everyone, WilcomWorkspace offers convenient and affordable on-demand, multi-platform embroidery apps.
You can view, resize, recolor, print worksheets and export designs, or even create an accurate stitch estimate with just a few clicks.
Available on PC, MAC and tablet devices.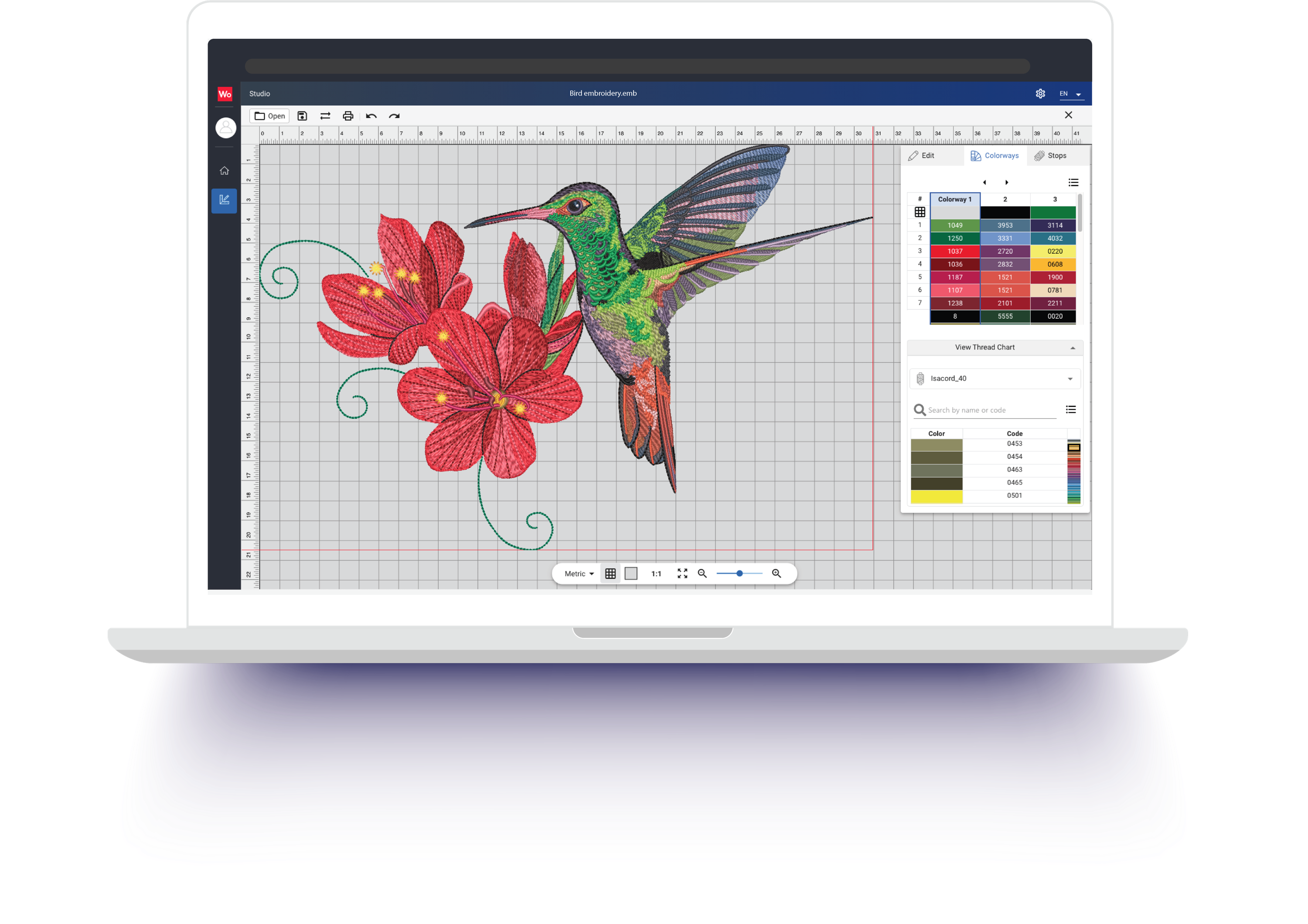 Web-based embroidery apps tailormade for you
No software download required. Runs in your web browser.
View, resize, recolor, print & export embroidery designs.
Studio is the online embroidery application for previewing and preparing embroidery files before stitching. Its simplicity makes it easy for even the most novice users. View, resize, recolor, print worksheets, and convert files for production.
Instant stitch estimates for better quoting & scheduling.
Estimator takes your customer's logo as a high-quality bitmap image and converts it to an accurate stitch estimation in seconds. Using Wilcom's proprietary cloud technology, you get precise stitch estimations for production quotations, leaving behind all the guesswork.
No download needed. Works in any web browser.
WilcomWorkspace works in your web browser on any device with no complicated software to download or install.
Works in any browser
PC and Mac support
Use it in any device from anywhere
Always up-to-date with the latest version
No large file download
No complicated installation
No expensive software updates