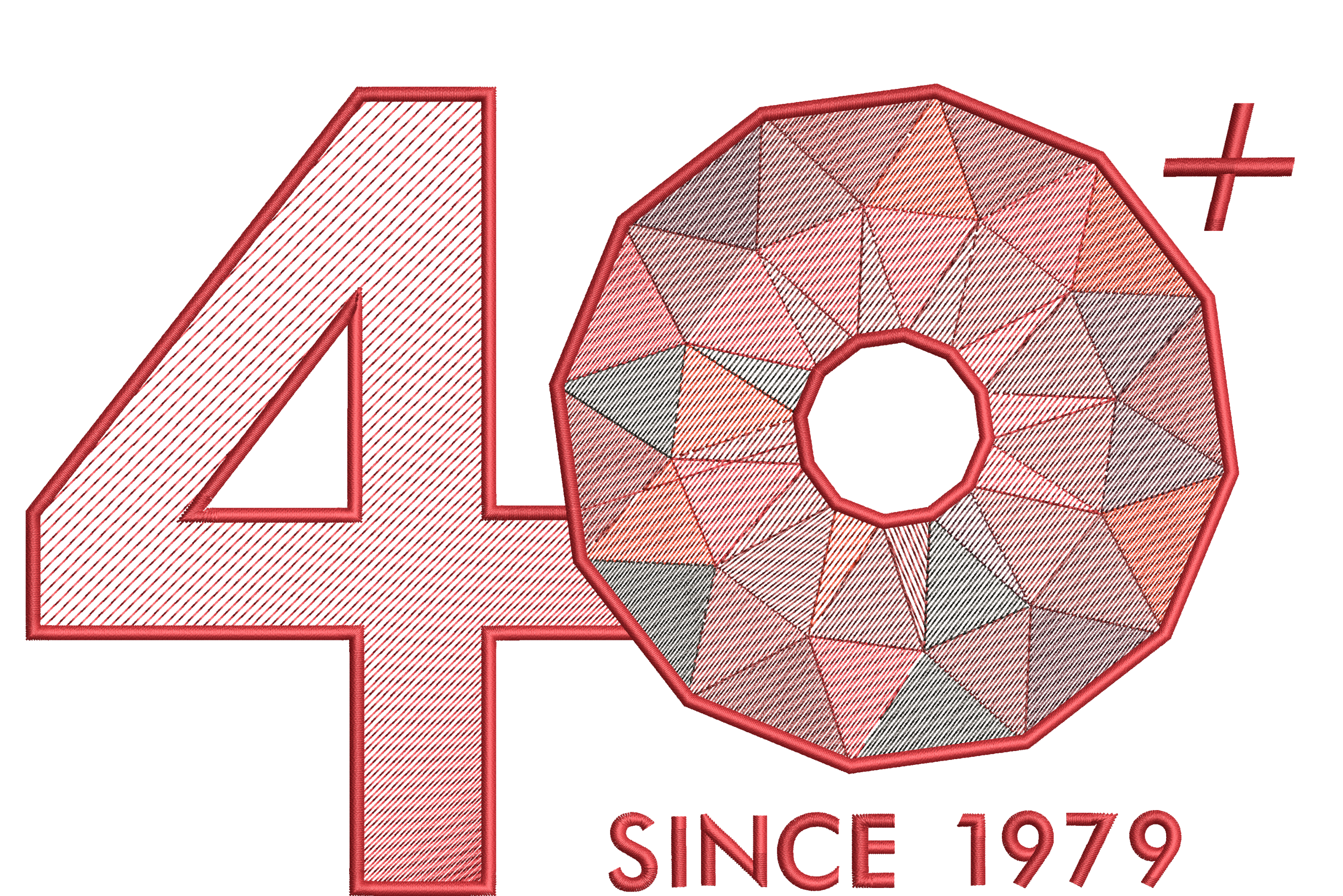 A leading provider of innovative, quality embroidery solutions for over 40 years!
In 1979 Wilcom's founders shared a vision for automating the embroidery industry that has changed the way people create and produce embroidered goods.
A global organization headquartered in Sydney, Australia, Wilcom has led the industry with ongoing innovations that push the boundaries of creativity in personalized expressions and apparel decoration. With a reputation for excellence, Wilcom has become the world's favourite embroidery software for quality, productivity, ease-of-use and service.
Today, Wilcom is present in over 100 countries with products in over 12 languages and has a global community of more than 250,000 licensed customers. Their growth has been fuelled by continual product innovation, new product development and more recently through joint ventures with strategically compatible partners or direct investment in emerging markets.
Wilcom continues to enhance creativity in personalized expressions, by globally implementing best-of-breed solutions for textile impressions.
Wilcom is founded
Wilcom's founders shared a vision for automating the embroidery industry that has changed the way people create and produce embroidered goods.
Wilcom's first system is sold
Wilcom's first embroidery system was sold to Lion Bros for a bargain price of $120,000. At the time is was predicted only ten embroidery design systems will be needed to meet the global demand of embroidery designs.
First desktop design system
The Wilcom CED was the world's first desktop embroidery design system that pioneered the way for PC-based embroidery digitizing.
The Stitch Process is invented
Wilcom's patent stitch process revolutionized the industry. For the first time a digitizer could resize an embroidery design without having to redigitize the entire design again.
Introducing Wilcom ES
Wilcom ES, the second generation of Wilcom digitizing software, is released. While DOS based, the Wilcom engineers had the forsight to design a Windows-like graphical user interface before Windows even existed.
The all-in-one .EMB
The release of Wilcom's Sirus generation software introduced the all-in-one object-based Wilcom .EMB file that allowed, for the first time, an embroidery designer to store their objects, stitches and artwork in a single editable file. A game changer!
Our Corel partnership begins
DecoStudio was the first Wilcom product release to include our industry-changing integration of CorelDRAW and began out long and close strategic relationship with Corel.
Hatch Embroidery is released
Hatch Embroidery version 1 was released in 2016 and quickly became the number one choice for home-hobby embroiderers. Today Hatch is used in hudreds of countries and has sparked a new generation of passionate embroiderers.
Wilcom-Dahao Partnership
Wilcom formed a strategic partnership with Dahao, the world's number one manufacturer of embroidery controllers that power hudreds of embroidery machine brands around the world.
EmbroideryConnect
Wilcom's WiFi-powered EmbroideryConnect is released allowing users to seamlessly send designs from EmbroideryStudio to any USB-powered embroidery machine wireslessly.
WilcomWorkspace
Wilcom releases WilcomWorkspace, an online suite of embroidery tools to help production, customer service and sales teams view, resize, recolor and generate accurate stitch estimates for embroidery designs.